Benefits of Dental Implants -- Frisco TX
Invest in a Lasting Solution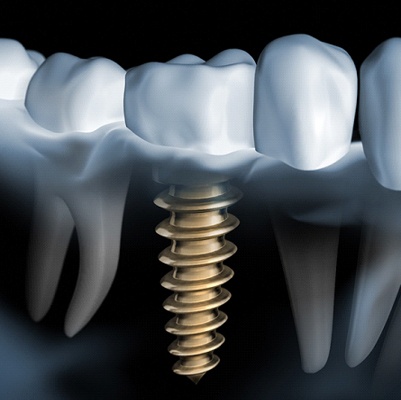 Nowadays, there are more options than ever to treat tooth loss. As an alternative to traditional treatments, 500,000 people per year are choosing the benefits of dental implants to replace their missing teeth. A dental implant is unlike any other solution because it recreates the entire tooth structure from the root up. This provides 5 exceptional advantages that aren't possible using any other dental prosthetic.
1. High Success Rate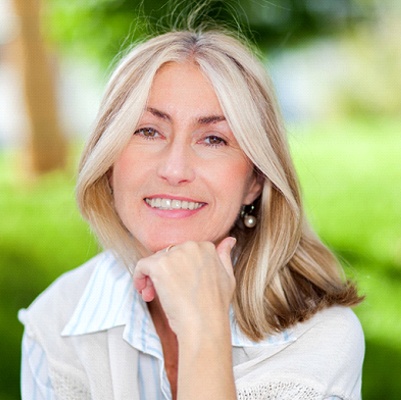 A dental implant is the most reliable way to substitute a lost tooth because it is proven to last for decades with the right aftercare, like committing to your oral hygiene at home and visiting your dentist regularly. It has over a 95% success rate, giving you a complete smile that can last for a lifetime with a proactive approach to protecting your investment.
2. Feels Natural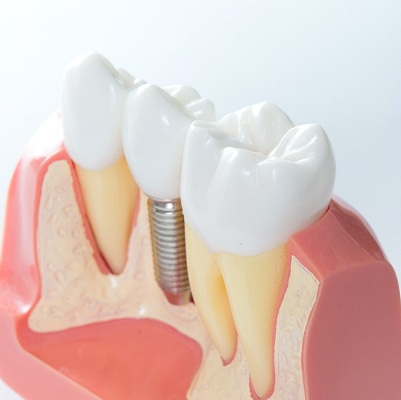 A titanium implant post is surgically placed into your jawbone to serve as a new root. Your bone fuses to the post through a process called osseointegration to give unmatched support to your restoration. This allows you to enjoy a nearly prefect replica of your natural tooth to chew your favorite foods. In fact, you can regain as much as 70% of your biting force to maintain the balanced diet you need for optimal wellness.
3. Looks Natural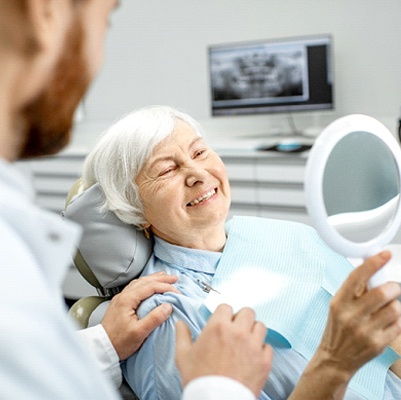 Your restoration is customized to meet your exact specifications. It will match the color, size, and shape of your real teeth, so no one will know it isn't your own. You can chew, speak, and smile with confidence knowing your new tooth looks natural.
4. Cost-Effective
It's true, you'll initially pay more for a dental implant than a traditional treatment; however, it is more affordable long-term because it has the potential to last forever. You'll never need to pay to have your dental implant replaced with the right care over the years.
In addition, a dental implant also improves your oral health because it stops bone loss in your jaw. This prevents your remaining teeth from moving out of position. As a result, it reduces your risk of common issues associated with missing teeth, such as cavities, gum disease, and additional tooth loss. This will cut your long-term oral health expenses for a cost-effective solution.
5. Strong Jawbone
When you lose a tooth, you're also missing the root. This causes your jawbone to slowly shrink because it isn't being stimulated anymore. Over time, this increases your risk of more missing teeth. Not to mention, you might look years older than your correct age because your facial tissues won't have adequate support, leading to wrinkles and sagging skin.
A dental implant can turn back the hands of time and preserve your natural smile. The implant post will act as a root, stimulating new bone growth in your jaw. Your facial tissues will have the support they need to restore a youthful appearance while protecting your remaining teeth to ensure they last.
Schedule your Consultation
If you're ready to experience the benefits of a dental implant for yourself, contact our office today for a consultation.