On Point Dentistry Frisco Blog
May 18, 2020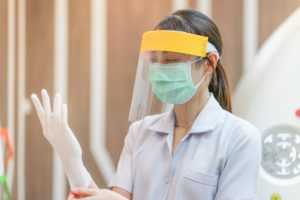 Previously, your dental team would wash their hands, put on a clean pair of gloves, and be ready for your appointment. However, to keep you as safe as possible during the COVID-19 pandemic, much more goes into preparing for your dental visit. In fact, your dental team is working hard to safeguard your health before you even arrive to the office. Here's what your Frisco, TX emergency dentist is doing to prepare for your appointment during COVID-19.
(more…)
Comments Off

on 6 Ways Your Dentist Prepares for Your Visit in COVID-19
May 1, 2020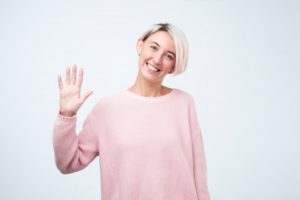 COVID-19 has changed the definition of "normal" for many aspects of our lives that we once took for granted, including how we say hello. Staying connected during social distancing can feel like a challenge, especially if you're a hugger or handshaker. Thankfully, there are plenty of ways to greet the people around you without raising your risk of getting sick. Here are nine suggestions from your Frisco, TX dentist for how to stay healthy while saying hi during the COVID-19 pandemic.
(more…)
Comments Off

on 9 Creative & Safe Ways to Say Hello During COVID-19
March 7, 2020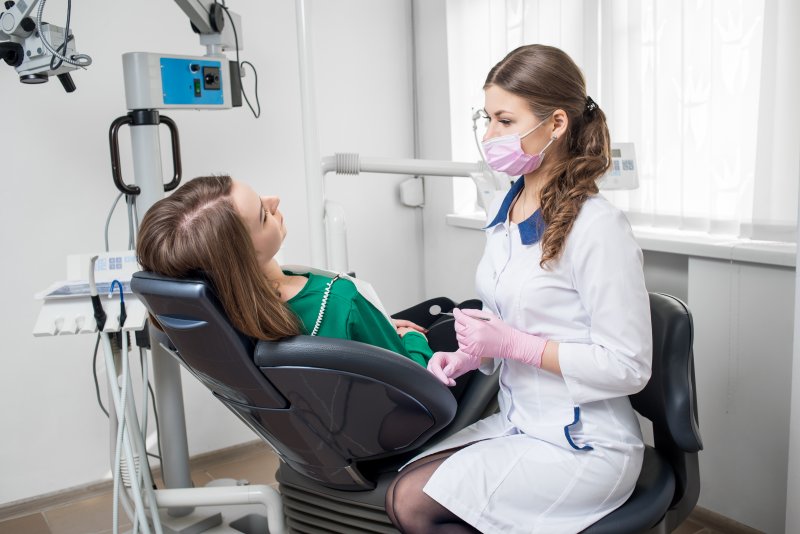 Trying to find the right dentist is hard enough but when an accident occurs and you need someone with the skills and training to treat your dental injury, you have little time to waste. This is why finding the right emergency dentist in Frisco, TX, long before an accident occurs is important. But what should you look for? With so many dental professionals in the area, it isn't always easy identifying which one will be right for your specific needs. To help you get started, here are 5 things you should consider before selecting an emergency dentist.
(more…)
Comments Off

on 5 Things to Look For When Searching for an Emergency Dentist