Tooth Extractions – Frisco, TX
Safe, Comfortable and
Effective Tooth Extractions
Along with protecting oral health, helping patients keep their natural teeth is our highest priority. We never want to extract teeth unless it is absolutely necessary. However, there are some instances where tooth extractions in Frisco are the only solution to protecting your oral health. If you or your child ever needs to have a tooth extracted, just know that you can trust the team at On Point Dentistry™ to get it right the first time. We'll make sure that your comfort needs are met and inform you of every step of the procedure. If you require sedation dentistry or would like a dental implant placed, we can help there as well.
Why Choose On Point Dentistry™ for Tooth Extractions?
Performed Exclusively as a Last Resort
Sedation Dentistry Available Upon Request
Dental Emergency? Same-Day Appointments Can Be Made!
Why Someone Might Need a Tooth Extraction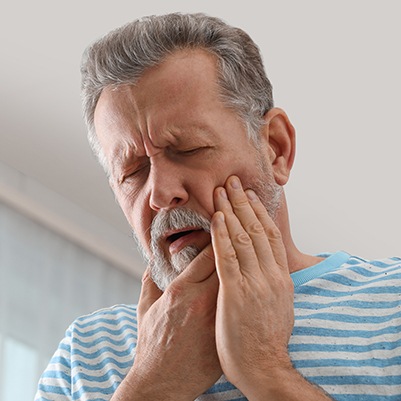 Cavity development inside the tooth that covers more than two-thirds of your enamel
Sustained physical trauma inside the tooth to the point where reconstruction is impossible
Severe gum disease which has left bone tissue so weakened it cannot support the tooth
Additional space is needed in order to fit a denture
Baby teeth have not yet fallen out and require removal to accommodate adult teeth
Impaction or pain caused by erupting wisdom teeth