CEREC Same-Day Dental Crowns – Frisco, TX
A Durable Solution Made in One Day
Until recently, getting a crown meant scheduling two dental appointments: one for preparation and a temporary crown, and another for the permanent crown weeks later. Imagine if it could all be done in one convenient visit. Well, that's the magic of CEREC same-day crowns! At On Point Dentistry, we use this system to prepare, design, create, and set your crown all in a single appointment. To learn more, simply keep reading or give us a call today .
What Are CEREC Same-Day Dental Crowns?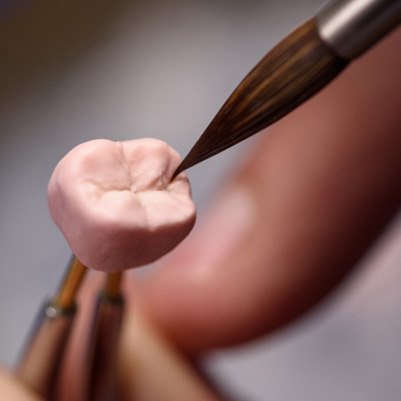 A dental crown is a protective cap made of ceramic or other materials that is placed over a damaged or weakened tooth. It addresses various dental issues like damage, wear and tear, pain or sensitivity, as well as aesthetic concerns such as discoloration or misshapen teeth. CEREC (short for Chairside Economical Restoration of Esthetic Ceramics or CEramic REConstruction) revolutionizes this process.
With CEREC, dentists can complete the entire crown procedure in just one appointment, whereas traditionally it would require two. This means no temporary crown is needed while waiting for an external lab to make the final crown. This innovative technology offers a more convenient and efficient way to restore a damaged smile compared to the conventional method.
The Process of Getting a CEREC Same-Day Dental Crown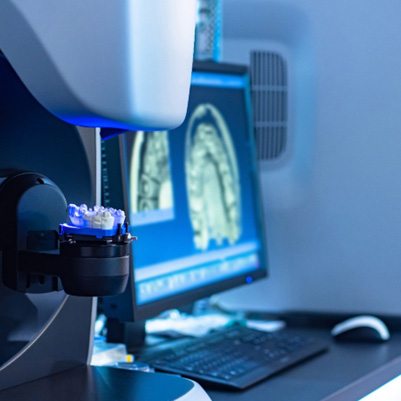 First, we will numb the area around your damaged tooth. Then, we'll skillfully shape the tooth, ensuring a proper fit for the new crown. Next, CEREC takes charge. A photo of the tooth is sent to the computer for detailed crown design, covering size, color, and shape. In our office, the milling unit sculpts the crown in just about 20 minutes.
Afterward, we will carefully check the crown's fit and permanently secure it in place. Thanks to CEREC, our patients can leave with a fixed tooth and a bright smile all in one day!
Benefits of CEREC Crowns vs. Traditional Crowns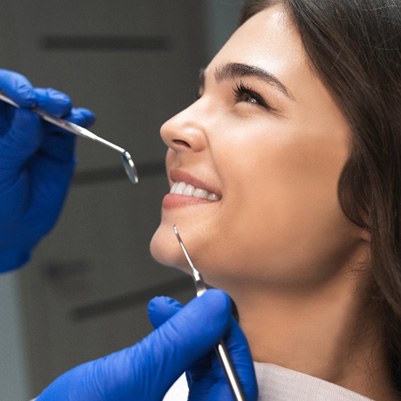 Choosing CEREC crowns over traditional ones offers several advantages. Firstly, it's incredibly convenient, requiring just one visit instead of the typical two appointments spread over weeks. You no longer have to deal with uncomfortable temporary crowns that can become loose or damaged. With CEREC, digital impressions replace messy putty, ensuring a faster, more comfortable, and precise fitting.
Moreover, CEREC crowns provide lifelike results, mimicking natural tooth enamel in both appearance and shading. They're also metal-free, eliminating potential risks associated with metals like mercury, promoting better oral health. While CEREC crowns may seem more advanced, costs are often comparable to traditional options. Without the need for an external lab, dentists can pass on the savings, making this innovative option an excellent choice for both convenience and affordability.