Root Canal Therapy – Frisco, TX
Get Pain Relief and
Save Your Tooth!
If one of your teeth is experiencing severe pain, it could mean there's an oral infection present. If so, root canal treatment will be needed to not only remove this pain, but save your tooth. Dr. Caballeros performs root canal therapy in Frisco, TX at On Point Dentistry™, effectively removing any remnants of your infection and getting your tooth back to normal. After removing infected tissue and irrigating the canal, we'll fill the tooth with a unique substance known as gutta percha. This reduces the risk of reinfection later. Lastly, we'll cover the tooth with a crown, restoring it to its original function and beauty.
Why Choose On Point Dentistry™ for Root Canal Therapy?
Same-Day Appointments Available for Patients in Pain
Sedation Dentistry Makes Every Procedure Comfortable
Flexible Payment Options
What is Root Canal Treatment?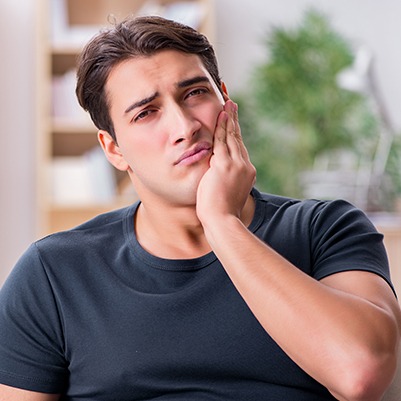 Root canals are performed to treat infected teeth. How do teeth become infected? Once tooth decay reaches the center of the tooth where the pulp lies, an infection can develop quite easily. Inside the pulp are many nerves, blood vessels and connective tissues. While these parts keep the tooth healthy and nourished, an infection can easily disrupt that process. The infection can also spread to healthy nearby teeth, worsening your overall condition.
If you want to prevent future complications as well as save your tooth, root canal therapy is necessary. After all damaged tissue is extracted, most of your pain and discomfort should subside. Soon enough, you'll be able to bite and chew comfortably with little sensitivity. With the latest and greatest in dental advancements, we can make sure that your tooth looks as good as it feels.
The Root Canal Procedure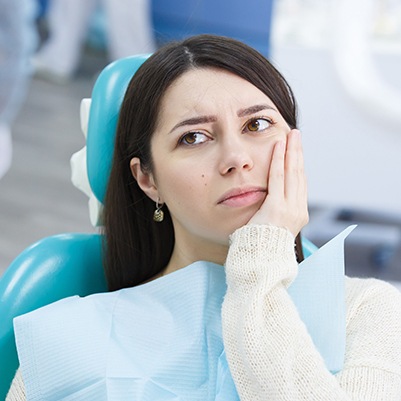 After administering local anesthetic (as well as sedation if requested), we'll create a small access hole in crown portion of your tooth. This allows us to remove infected and inflamed pulp and damaged tissue. Once cleaned and disinfected, we'll seal the inside portion of the tooth with gutta percha material. Finally, we'll place a custom-made crown or filling on top of the tooth to prevent additional damage and future infection. Over the next few days, you'll regain your tooth's full functionality.
After your procedure, you can expect some mild tenderness of your tooth. This is a normal part of the healing process. We recommend taking over-the-counter pain and anti-inflammatory medications to relieve any discomfort felt during your aftercare. Make sure to avoid hard or crunchy foods as you heal. Continue to care for your tooth as you would your other teeth, which means daily brushing with fluoridated toothpaste and flossing. If your permanent crown has not yet been made, make sure to follow all of Dr. Caballeros' aftercare instructions until your next visit.
What to Expect After a Root Canal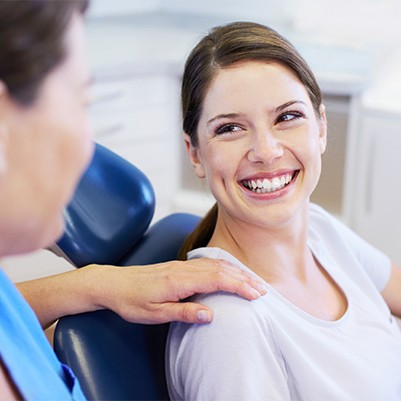 With the right aftercare and proper treatment, your new restoration should last as long as your remaining teeth. During your next visit, we'll examine your tooth to make sure that the crown is stabilized and properly anchored. We want the tooth to remain firm for many years, so if any damage as occurred, we'll make necessary adjustments. We may also perform additional X-rays to inspect healing of the pulp.
Pain and discomfort doesn't have to be a reality. If your tooth is infected, call On Point Dentistry™ today to schedule an appointment!