Cosmetic Dentistry – Frisco, TX
Achieve the Beautiful Smile
You've Always Wanted
Do you enjoy your smile, or is it difficult to show off because of multiple imperfections? Do these imperfections include chipped, misaligned or gapped teeth? On Point Dentistry focuses on helping you achieve positive oral health, but we also provide cosmetic dentistry in Frisco, TX for those sensitive about their current smile. As we help you put together a treatment plan, we'll make sure to discuss all of your goals first and foremost. This way, we can best deliver your vision and results that reflect your preferred smile.
Why Choose On Point Dentistry for Cosmetic Dentistry?
Smile Makeovers Customized to Your Needs
Achieve a Movie Star Smile via Porcelain Veneers
See Your Future Smile Before Treatment with Virtual Smile Design!
Porcelain Veneers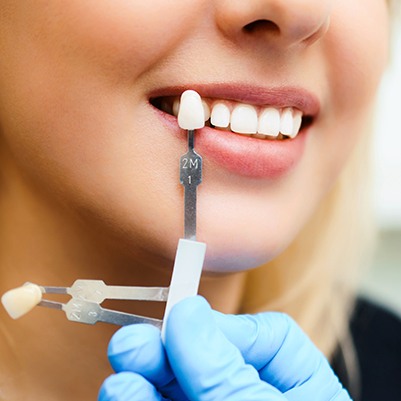 Whenever you see a movie star on the red carpet or on the cover of a magazine, their smile looks truly perfect. That's because, more than likely, their natural smile is being hidden by porcelain veneers. These restorations are ultra-thin sheaths that cover potential imperfections in your smile. Their incredibly natural-looking characteristics make them perfect for creating your ideal appearance. Of course, you don't have to fly all the way to Hollywood and start acting to get the smile of your dreams. On Point Dentistry can help you get started today!
Learn More About Porcelain Veneers
Metal-Free Dental Restorations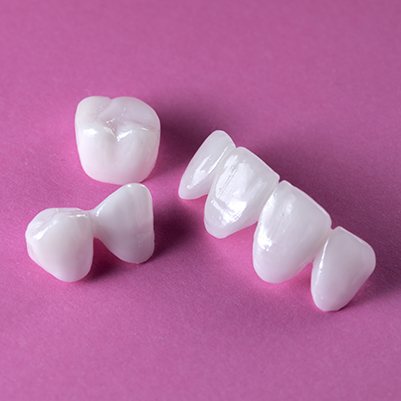 Dentists in the past may have used gold or silver material to hide damaged teeth, even if that included the visible teeth in your smile. But at On Point Dentistry, we're on the cutting edge! Our dental office uses the latest dental materials, including ceramic and zirconia, to restore teeth without sacrificing your appearance in the process. Dr. Caballeros can create a crown that mimics the esthetic and strength of natural tooth enamel, all the way to the smallest details. Once placed, no one but you and our team will be the wiser!
Dental Bonding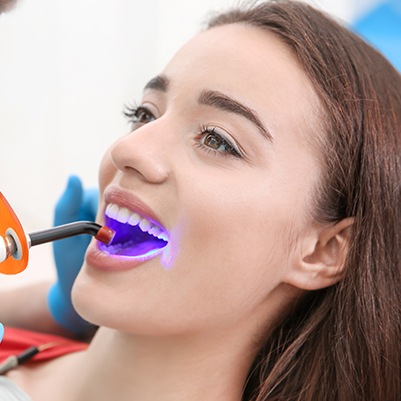 If you want to get rid of stubborn stains, chips or gaps in your smile, you're in luck. Our dental office can remove these imperfections in just one hour! Direct bonding allows Dr. Caballeros to place a color-matched composite resin material directly to your tooth, sculpting it as he goes. Once hardened using a special curing light, your tooth will look completely natural! Keep in mind that even though the procedure is quick, it is extremely effective and capable of lasting for at least 10 years or more.
Learn More About Dental Bonding
Teeth Whitening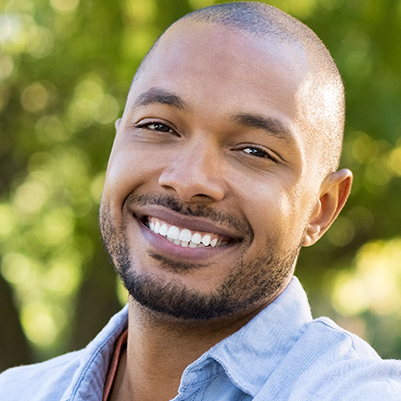 Are your teeth discolored as a result of external stains or aging? Want to make your smile several shades whiter both in the dnetal office and at home? Our in-office whitening treatment Opalescence BOOST can help you get rid of years of coffee, red wine, tobacco and other stains in just one hour. With this treatment, your smile can become six to eight shades brighter! Plus, our custom-made whitening kits can help you maintain your whitened smile. With this combination of whitening treatments, you're sure to make a splash at your next social event!
Learn More About Teeth Whitening
Gum Recontouring/ Crown Lengthening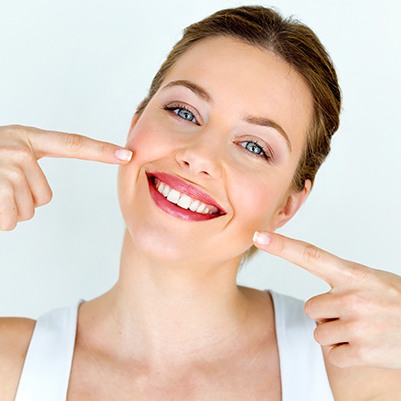 When your gums show more than your smile, it can do a number on your self-confidence. But your teeth don't have to look too short when gum recontouring can be performed! Dr. Caballeros notes that this is quite a common flaw among patients. He can utilize a safe, soft tissue laser to make minor modifications. Soft tissue lasers use a highly concentrated light beam to remove excess gum tissue precisely and painlessly, effectively showing tooth enamel that may have been previously hidden.
Smile Makeovers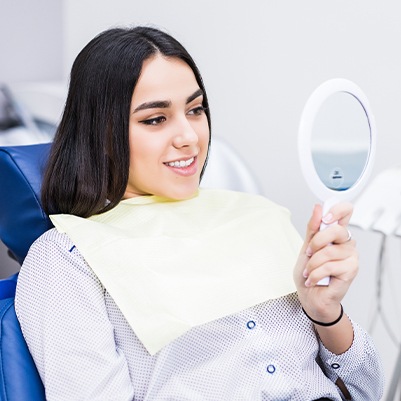 In many cases, Dr. Caballeros works with patients who require not one treatment, but multiple in order to achieve the smile of their dreams. He and his team are more than prepared to perform whatever treatments are necessary to get your smile looking the way you've always wanted. He'll sit down with you to discuss your smile goals in more detail, create a personalized treatment that fits your needs, and schedule your next appointments. Soon enough, you'll get to experience the transformation of your smile and be ready to show it to everyone you know!
Learn More About Smile Makeovers
Virtual Smile Design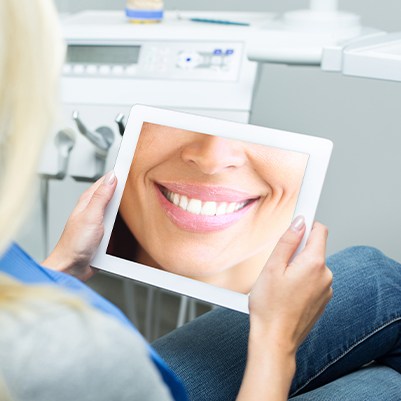 If you've ever worried about what your smile would look like after a treatment and therefore felt hesitant to begin said treatment, you aren't alone. To ensure that the treatment you expect is what you end up getting when you look in the mirror, we offer Virtual Smile Design to patients. By taking a picture of your smile and uploading it to this advanced program, we can simulate what your smile will look like after receiving a specific treatment. In just a few, quick digital edits, we can show your smile after it has received teeth whitening, porcelain veneers, or another treatment. We can easily make adjustments if you aren't happy with the results!
Understanding the Cost of Cosmetic Dentistry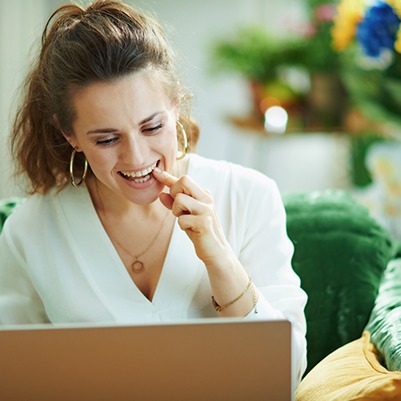 Since cosmetic dentistry is completely personalized for each patient, you won't expect to find an exact price for the treatment of your choice. The best way to determine the overall cost of your procedure is to schedule a consultation with our team at On Point Dentistry. We can evaluate your dental situation and walk you through your treatment and financing options. While the price may vary, it doesn't mean you won't be able to enjoy the benefits of enhancing your pearly whites. Read on to learn several factors that can influence the cost of cosmetic dentistry in Frisco!
Which Cosmetic Dental Service Is Right For Me?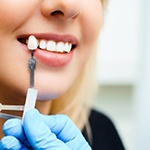 Firstly, you'll want to visit our dental team so that we can discuss your situation and smile goals. The ideal treatment options for you will depend mostly on the kinds of concerns you wish to address, such as discoloration, mild chips, and minor misalignment. Here are some of the cosmetic dental procedures you can expect to choose from:
Teeth whitening – If you're struggling with stubborn stains on your smile, then teeth whitening may be the treatment you're looking for. With either an in-office or at-home option, you can effectively brighten your pearly whites at an affordable cost.
Dental Bonding – Our team can easily repair mild dental flaws like chips or gaps by sculpting your teeth with composite resin. While it costs less than other options like veneers, you may require touchups or replacements every few years.
Veneers – This option typically comes with the highest initial price of all the cosmetic options. However, it provides the most comprehensive solution for concealing dental imperfections. Not only can you reshape, resize, and brighten your teeth, but you can also expect your results to last 15 years or more with proper care!
Cosmetic Dentistry Can Be a Worthwhile Investment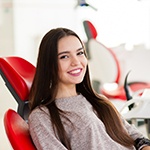 The power of cosmetic dentistry reaches much further than simply improving your pearly whites. While it can make maintaining good oral hygiene easier for you, the near-instantaneous impact on your self-confidence is one of the biggest advantages. By feeling comfortable showing off your smile, you can make great first impressions, which can boost both your social life and professional opportunities. You'll also be able to enjoy improvements in the function of your teeth, like eating and talking, especially if you were affected by chipped, cracked, or otherwise compromised teeth. By improving your quality of life, it's easy to see how cosmetic dentistry is a worthwhile investment.
How to Make Cosmetic Dentistry Affordable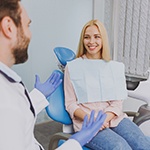 Most dental insurance companies don't offer coverage for cosmetic dentistry, as these treatments aren't considered "essential" for dental care. However, this doesn't mean you'll be left entirely on your own. Our dental team is proud to offer a Loyalty Savings Program that can give you discounts on certain services, including cosmetic dentistry. We also work with CareCredit—a third-party financier that can help break up the cost of your treatment into smaller monthly installments. These plans can also come with little-to-no interest, making it much more convenient to afford the smile-enhancing procedures you deserve!
Cosmetic Dentistry FAQs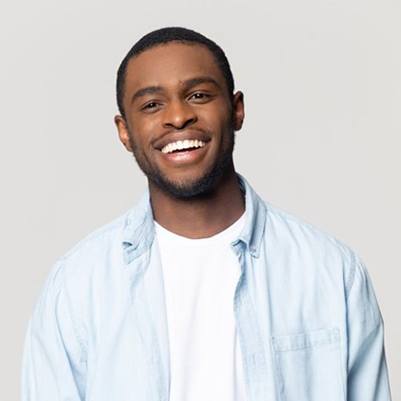 If you're not a fan of the teeth you see smiling back at you in the mirror, you're not alone. Plenty of people feel the same way, which is why they've chosen to attain their dream smiles with cosmetic dentistry. Maybe you also wish to do so, but you're not entirely clear about how the process works or what to expect. Luckily, our team has included the answers to a handful of frequently asked questions about cosmetic dentistry to clear a few things up. Be sure to contact us if there are any additional questions you still have!
Is Cosmetic Dentistry Safe?
Generally speaking, yes! As long as you're being treated by a trained professional, then cosmetic dentistry should be perfectly safe. Dr. Caballeros is a Fellow of the Academy of General Dentistry, so you can rest easy knowing he has completed rigorous training in various dental services, including cosmetic ones.
With that said, not every cosmetic dental service is right for every patient. An initial consultation is crucial; it lets Dr. Caballeros identify whether a particular treatment poses any risks for you. For example, placing a veneer on a tooth with an untreated cavity could make the issue worse and more difficult to address later on. That's why we'll make sure to treat any existing oral health problems before we begin focusing on the way your smile looks.
Does Cosmetic Dentistry Hurt?
Many patients hesitate to undergo dental procedures (not just cosmetic ones) out of fear that the process will hurt. Don't worry – your cosmetic dentist in Frisco will go above and beyond to keep you comfortable the entire time. Believe it or not, some of our cosmetic services, such as whitening and bonding, are gentle enough that you probably won't even need local anesthetic. However, for more invasive procedures like veneers, we'll numb your mouth beforehand so that you won't experience pain. While your mouth might be slightly sore or sensitive for a few days afterward, it should be easily manageable with cold compresses or over-the-counter pain medications like acetaminophen or ibuprofen.
Is Cosmetic Dentistry Expensive?
Cosmetic dentistry has a reputation for being expensive, but that's primarily because purely aesthetic treatments are rarely covered by dental insurance. However, transforming your smile doesn't have to drain your bank account! For instance, our practice accepts CareCredit financing, which offers qualified patients the option to split up their costs of treatment into monthly chunks, and many of these payment plans come with low or even no interest rates. Also, keep in mind that it's impossible to put a price on how much having a confident, beautiful smile can improve your day-to-day quality of life.
How Do I Know If I Need Cosmetic Dentistry?
Although cosmetic dentistry may seem like it's only for the rich and famous, the truth is that virtually anyone who's unsatisfied with their smile's appearance can benefit from these services. If your pearly whites are looking a little dull, then teeth whitening can brighten them up quickly. If your teeth are chipped or cracked, then veneers or dental bonding can make them look good as new. In truth, there's a cosmetic dentistry solution for just as every problem a person could have with their smile! Of course, the only way to know for sure whether cosmetic dentistry is right for you is to schedule a consultation with Dr. Caballeros, where he'll recommend specific treatments based on the changes you'd like to make.