Restorative Dentistry – Frisco, TX
Esthetic and Durable Solutions
for Significantly Damaged Teeth
Tooth enamel is the most durable material in the human body, and yet we still need to restore teeth every once in a while. When you visit On Point Dentistry™ for restorative dental services, you can rest knowing that you have access to a wide array of aesthetically-pleasing and functional solutions. It doesn't matter if you need a tooth restored, replaced or some combination of the two, we can help you meet your needs with restorative dentistry in Frisco, TX. And, with Dr. Caballeros' expertise, we won't need to refer to an offsite dentist. He can determine your precise needs and create a personalized treatment.
Why Choose On Point Dentistry™ for Restorative Dentistry?
Highly Customized and Natural-Looking Restorations
Multiple Payment Options for Flexibility
No Upselling, Overcharging or Over-Treatment
What if I Do Nothing?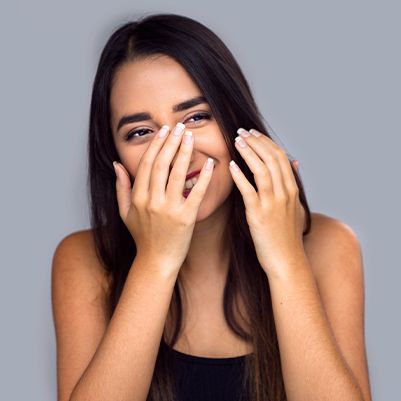 While it may seem like a good financial decision to forgo restorative dentistry, the problem is your tooth will not improve on its own. In the end, you end up paying more later when you wait and less when you get your issue settled now. For example, it will only end up costing you more when you need a full-blown root canal instead of a simple dental crown. Plus, you also end up avoiding dental emergencies that are far more likely to occur if you already have damaged teeth.
Dental Crowns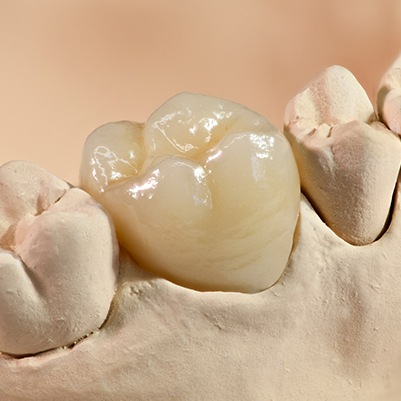 Dental crowns can not only hide imperfections in teeth, but they can restore an otherwise decayed tooth, making it functional again. They are made from many different materials, such as gold or silver. However, our dental office prefers to use ceramic because of its incredibly lifelike qualities. Even though your tooth is damaged, a dental crown can seal it away from oral bacteria, prevent future breakdown, and give you the confidence to enjoy your favorite foods and smile. With proper brushing and flossing, your crown should last for many years.
Most dental crown cases require two visits to complete. First, Dr. Caballeros will capture an impression of your tooth, then remove a very small amount of enamel so the crown can fit on top of it. Then, we'll create a temporary crown to cover your tooth as the permanent crown is being fabricated. During the second appointment, we'll remove your temporary crown and attach the permanent restoration.
Learn More About Dental Crowns
Tooth-Colored Fillings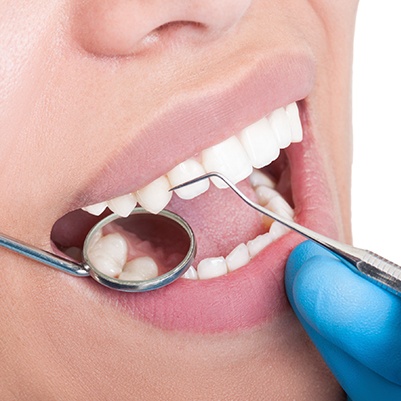 If you avoid cavities you're entire life, you're a part of a rare bunch. Over 90 percent of the population develops at least one cavity at some point in their lifetime. We do our best to prevent these cavities from forming, but that doesn't mean we aren't prepared in case they do. To restore damaged teeth, we use a tooth-colored composite resin, rather than the silver (amalgam) filling that some of you may already be aware of. The result is a natural-looking restoration; that means no reflections to worry about, nor gray discoloration affecting your smile.
Learn More About Tooth-Colored Fillings
Full-Mouth Reconstruction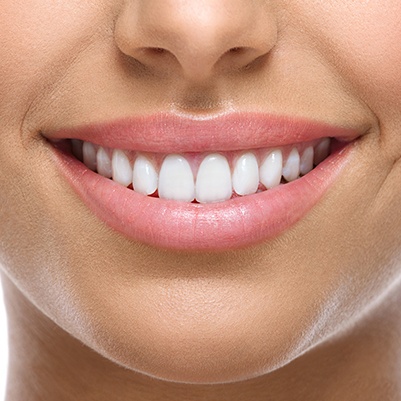 If you have not been to a dentist for an extended period of time, it's entirely possible that you have multiple cavities and don't even realize it! Alternatively, if you were in a bad accident that resulted in multiple chipped, cracked or missing teeth, a full mouth reconstruction may be necessary to restore your smile. This treatment combines multiple procedures to invigorate your overall smile, and Dr. Caballeros is prepared to renew your oral health and address your concerns over the next few visits.