Wisdom Tooth Extractions – Frisco, TX
Remove the Discomfort
of Harmful Wisdom Teeth!
Do you notice a moderate, yet constant sensation of pain or discomfort in the back of your mouth? Pain in back teeth towards the jaw is a sign that wisdom teeth are beginning to erupt, which is most common for those between the ages of 18 and 25. In most cases, your mouth won't be able to accommodate extra teeth, therefore leading to significant pain and potential crowding of your smile. That's where On Point Dentistry™ comes in. Dr. Caballeros will keep a close eye out for erupting wisdom teeth. This way, we can provide wisdom tooth extractions in Frisco, TX before they cause harm to your oral health.
Why Choose On Point Dentistry™ for Wisdom Tooth Extractions?
Improved Comfort via Sedation Dentistry
Comprehensive Checkups Designed to Catch Problematic Wisdom Teeth Early
We See Patients On Saturdays
Everything You Need Right Here in Frisco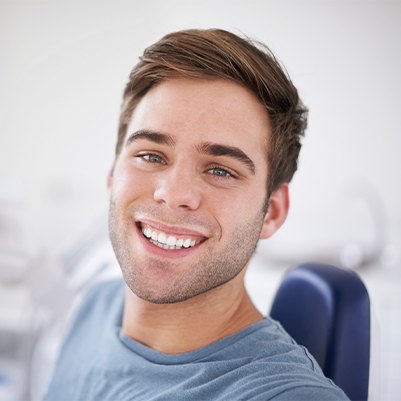 By the age of 12 or 13, most young patients will have all of their permanent teeth. However, this does not include wisdom teeth, also known as third molars. These teeth are much more likely to erupt as early as 17 years of age and as late as 25.
If you or your child needs to have one or multiple wisdom teeth removed, Dr. Caballeros can provide safe and effective wisdom tooth extractions. Our dental office has the advanced technology and amenities needed to prevent oral complications and remove harmful wisdom teeth. For your convenience, we offer this service entirely in-house, which means you can get the treatment you need from the team you already know and trust. It's common for dentists to refer wisdom tooth extractions to other dentists, but not On Point Dentistry™ in Frisco!
Contact our dental office today to learn more about treatment or get yourself scheduled for a visit!