Sedation Dentistry – Frisco, TX
Remove Anxiety and Fear
with Ease
For millions of Americans, dental anxiety or fear is not simply an inconvenience. It has the power to completely derail long-term oral health. In fact, many patients avoid dental care even if they need it because of their anxiety. That's why On Point Dentistry™ offers sedation options to ease anxiety and fear, regardless of the type of treatment you need. With nitrous oxide and oral conscious sedation dentistry in Frisco,TX, we can dramatically reduce your anxious feelings and help you get the treatment you need. Give our dental office a call if you think sedation dentistry could help you!
Why Choose On Point Dentistry™ for Sedation Dentistry?
Kind and Caring Dentist and Team
Sedation Ideal for Patients Young and Old
Children with Special Needs Welcome
Oral Conscious Sedation Dentistry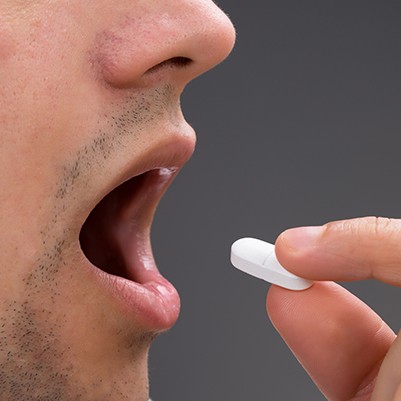 Oral conscious sedation is taken via a pill several hours prior to treatment. It is most ideal for those with mild to severe levels of dental phobia or anxiety. By the time you get to our dental office, you should feel relaxed enough to receive treatment. Keep in mind that you'll still be awake enough to receive basic commands and inform us of your comfort, but you'll still have little memory of the overall treatment. It's one of the most effective solutions for patients who would prefer to forget the experience of the appointment.
Nitrous Oxide Dental Sedation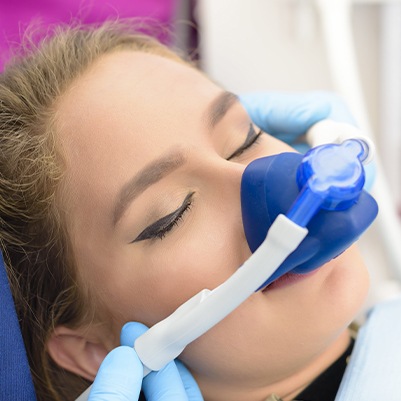 Also known as laughing gas, nitrous oxide is an odorless and colorless gas designed to ease patients with mild levels of dental anxiety. Mixed with oxygen, nitrous oxide keeps patients calm throughout their treatment and is administered through a nasal mask. Once your appointment is over, we can remove the effects of the sedative relatively quickly, allowing you to resume your daily activities without worry. Unlike stronger methods, you won't need to have a friend or family member drive you to and from the dental office.