Children's Dentistry – Frisco, TX
Keep Your Child's Smile
Healthy for Life!
Do you believe that you need to see a pediatric dentist for your child's next visit? The fact is unless they have severe dental developmental concerns you'll need to accommodate, it's not required that you see a pediatric dentist. On Point Dentistry™'s Dr. Marco Caballeros and his Frisco team have the expertise to help your child maintain proper oral health for many years to come. You can expect everything they need in one location, including regular dental checkups, professional teeth cleanings, and education that ensures they practice good at-home oral care. Of course, we're also happy to provide additional treatments that aid their developing smiles. If you need to schedule visits for the whole family, please don't hesitate to ask about adult and children's dentistry in Frisco, TX! Our DFW Metroplex dental office is here to meet your accommodations.
Why Choose On Point Dentistry™ for Children's Dentistry?
Gladly Serves Children of All Ages
Saturday Appointments Available
Child-Friendly Dental Office Environment – Games and Toys Included!
Specialty Dental Services for Kids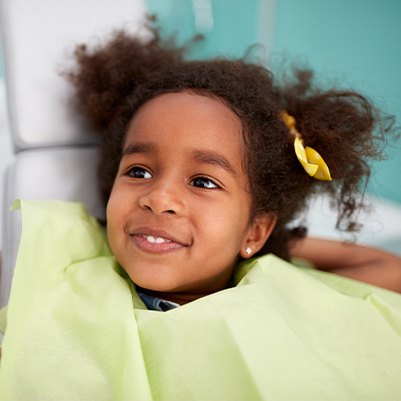 Helping our young patients maintain a healthy smile is the highest priority, whether it's their first or 20th visit! No two smiles are alike, which means your child will receive a personalized treatment plan that meets their needs. A treatment plan may consist of any combination of the following specialty services:
Dental Sealants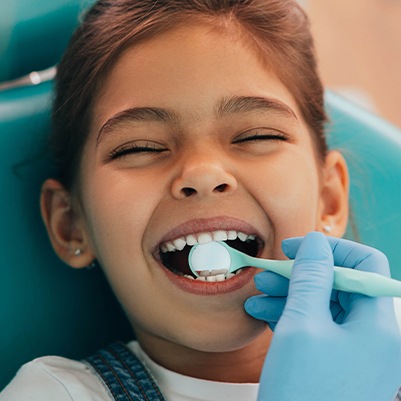 Dental sealants are thin, resin coatings designed to bond to the surface of teeth, particularly teeth that are highly susceptible to tooth decay. This includes the molars, which have deep pits and fissures for food debris and plaque to get trapped in. After applying dental sealants to these and other vulnerable teeth, we can effectively reduce the risk of cavity development. Application only takes a few minutes, can be completed at your child's checkup, and lasts for about 10 years.
Athletic Mouthguards/ Sportsguards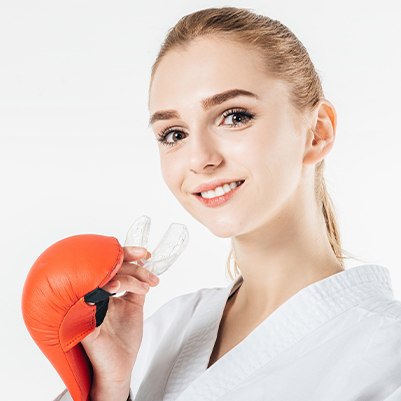 All active patients need to have the right protective gear when they are participating in contact sports. Without a custom-made mouthguard, their smile is at risk. On Point Dentistry™ is proud to offer patients mouthguards that stand the test of time and offer optimum comfort. Not only can they protect your child's smile, but also minimize the risk and severity of concussions. If you have questions about mouthguards and whether or not your child needs one, give us a call.
Silver Diamine Fluoride Treatment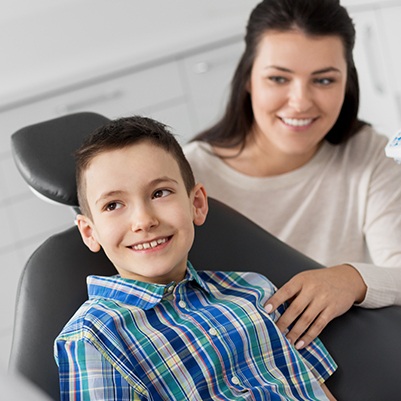 Fluoride is a key mineral for protecting tooth enamel, but silver diamine fluoride takes it to the next level. When an active cavity is threatening your child's tooth, we can stop the bacteria in its tracks while simultaneously strengthening the damaged enamel. Silver diamine fluoride or SDF is placed directly to the tooth in the form of a liquid, halting decay and protecting nearby teeth. There's no need to use drills or needles, it's an incredibly fast and easy treatment, and it can also be helpful for children with dental sensitivity!
Orthodontic Screenings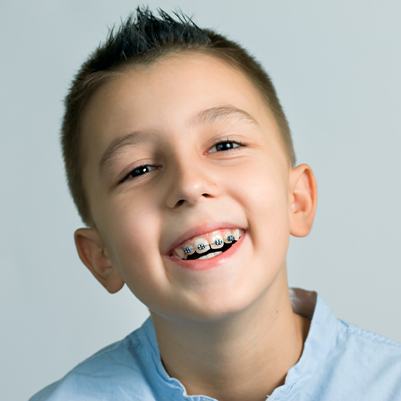 Once your child's teeth begin erupting, we'll closely examine their dental structures and provide recommendations for orthodontic treatment if necessary. Every child should have an orthodontic evaluation around the age of seven as this gives us enough time to prepare for treatment if needed. The earlier we treat orthodontic issues, the easier it will be to complete treatment. In many cases, we can completely avoid teeth or jaw misalignment later in life as well as shorten overall treatment times in the process.
Special Needs Dentistry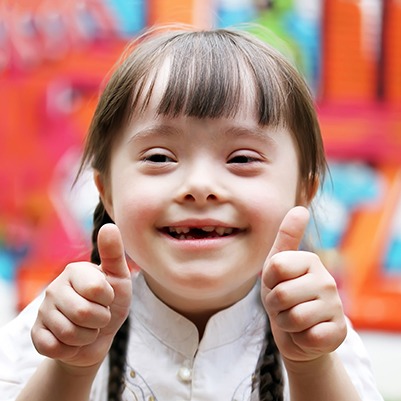 Does your child have mental, physical, sensory or behavioral special needs? At On Point Dentistry™, every person, no matter what their needs are, deserves high-quality dental care they can rely on. Our team members have years of experience working with special children. We know how to ensure their comfort, whether it's by building a friendly relationship or helping them ease anxiety via sedation dentistry. Just give us a call and help us understand your child's need prior to your visit. This way, we can prepare all your necessary accommodations and ensure a comfortable and enjoyable dental appointment.
A Family-Friendly Dental Office Focused on Your Child's Smile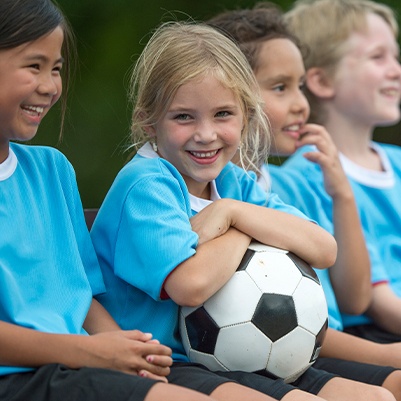 If your child has no severe developmental concerns with their smile, a family-friendly dentist may truly be the best professional to see. The dentist and team members at On Point Dentistry™ in Frisco want to help your child grow with their smile. Establishing a solid foundation for your child's oral health starts by providing consistent care they feel comfortable receiving. Once they reach their teens, they won't have to adjust to a new dental office, dentist or team. By having a dental office to call home, we can effectively reduce dental anxiety and make future visits easier.
When we say our dental office is family-friendly, we mean it. Convenient dental office hours for your child and a friendly dental office environment are just a couple of the ways we make your child's visit easy. As they grow, we'll make sure that our technology and techniques keep up with their changing oral health needs.