Dental Implant Failure & Salvage – Frisco, TX
Saving Your Renewed Smile
In most cases, dental implants are a successful treatment. They allow people with missing teeth to enjoy a complete, beautiful, and fully functioning grin once again! However, there's always a very small chance that failure can occur. If you ever suspect that your dental implant feels loose or uncomfortable, you need to contact our team at On Point Dentistry right away. We'll assess your situation and do everything we can to restore your oral health. To learn more, simply keep reading or give us a call today.
Why Do Dental Implants Fail?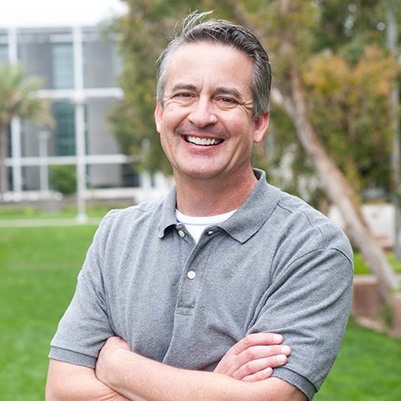 Dental implant failure typically occurs because of peri-implantitis, which is a type of gum disease that attacks the tissue around an implant. Over time, the infection will become severe to the point that the gums and bone can no longer support the replacement teeth. This often happens because of poor oral hygiene.
Some other possible reasons for dental implant failure include injury, underlying medical conditions, improper placement, a weakened immune system, and failed osseointegration. If you notice any of these issues, you must seek immediate treatment.
Symptoms of a Failed Dental Implant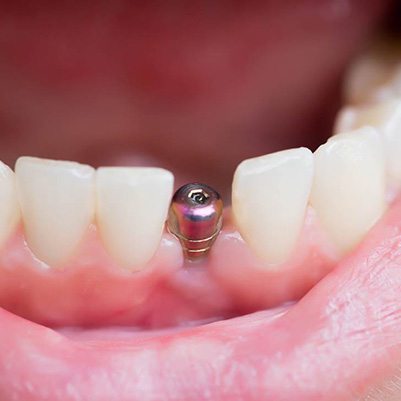 Not sure if you're dealing with a failed dental implant? Be on the lookout for the following symptoms as they can indicate something is amiss:
Difficulty chewing. Once you're all healed up, you should be able to eat almost anything you want with your newly rebuilt smile. Should you have problems chewing your food, you should plan to visit your dentist for an examination.
A loose dental implant. This can occur if your restoration needs to be repaired. However, sometimes it could indicate there's a problem with the implant itself.
Signs of infection. Gum recession, swelling, and pus are all potential signs of peri-implantitis.
How Dental Implant Salvage Works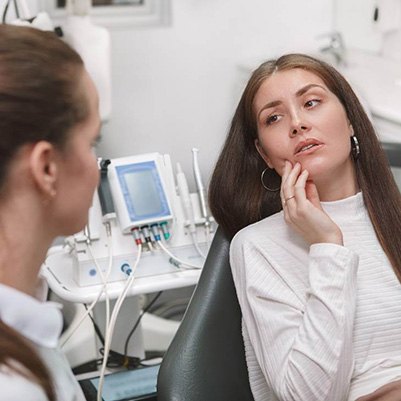 If you suspect you're experiencing dental implant failure, seek dental assistance as soon as possible. You should not expect the problem to go away on its own! Failing to get help will only cause the problem to worsen.
When you get to our office, we'll thoroughly check your mouth and ask about your symptoms. From there, we'll suggest your next best steps. Sometimes we can prevent implant failure with antibiotics or another simple treatment. In other cases, we might suggest restorative procedures and place a new implant after your mouth has healed.