Periodontal Therapy – Frisco, TX
Gum Health is Essential
to Oral Health
Teeth seem to get all of the attention in dentistry, but the reality is the gums play an essential role for your teeth in more ways than you might think. Without healthy gums, your teeth don't have a place to live! If an infection develops, it can lead to bleeding gums, chronic bad breath, and inevitably tooth loss as a result of periodontal disease. We can help you treat your entire smile, including your valuable gum tissue. If we spot any problems during your exam, we'll address them as soon as we catch them with targeted periodontal therapy in Frisco, TX.
Why Choose On Point Dentistry for Gum Disease Treatment?
Experienced & Compassionate Dental Team
Targeted Deep Cleanings With Extra Gentleness
Both Surgical and Non-Surgical Treatments Provided
SCALING & ROOT PLANING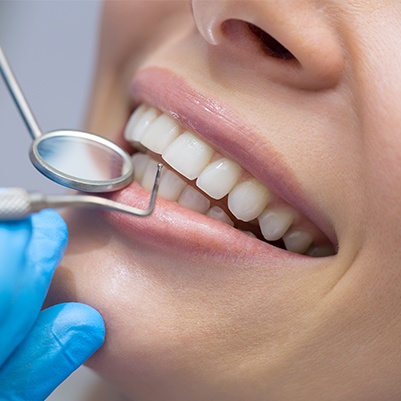 When plaque and bacteria go unremoved and are allowed to build up near the gum line, periodontal disease can easily develop. This causes your gum tissue to become inflamed. With the help of scaling and root planing, we can remove this buildup from above and below the gum line. It also allows us to smooth the rough surfaces of your tooth roots, preventing future plaque from gathering near the gums. This procedure may take multiple rounds of treatment to complete depending on your needs.
How Does the Procedure Work?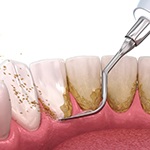 As its name implies, scaling and root planing is a two-part procedure. During the scaling portion of treatment, we use special tools to clean the teeth, both above the below the gumline. We numb patients so they feel little to nothing while we are working to remove plaque and bacteria; you may also request sedation if your mouth is particularly sensitive. Root planing is the process of smoothing out the roots of the teeth. This creates a surface that is difficult for bacteria to cling to.
Following scaling and root planing, the gum tissue should be able to firmly reattach to the roots of the teeth and begin to heal.
Indications for Scaling and Root Planing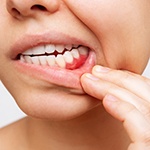 Scaling and root planing is often an ideal gum disease treatment in Frisco for individuals with mild to moderate infections in their periodontal tissue. Here are some indications that you might benefit from this procedure:
Your gums bleed easily when you brush and floss your teeth
Your gums are red and swollen
You have noticed small pockets forming between your gums and teeth
You struggle with persistent bad breath
When you come in for your consultation, our team will thoroughly examine your mouth and determine whether scaling and root planing is the right option for you. Depending on the severity of your condition, another approach, such as oral hygiene coaching or even surgical intervention, might be the best course of action.
Benefits of Scaling and Root Planing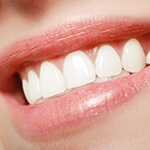 Some of the top benefits of scaling and root planing include:
A reduced risk of future tooth loss. Periodontal disease is a leading cause of tooth loss — getting ahead of it can help your smile to stay intact!
A lower risk of systemic diseases that are often associated with severe gum disease. Such diseases include diabetes, dementia, and heart problems.
A reduction in oral pain. Once you heal from scaling and root planing, it should be easier for you to enjoy a variety of foods without oral sensitivity or pain.
Conservative bleeding gum treatment in Frisco. Scaling and root planing is often called a "deep cleaning" because rather than using invasive techniques, it simply clears away bacteria and gives the gums an opportunity to heal.
A more attractive smile. Addressing gum disease can calm oral inflammation and help the gums to return to their natural color.
Antibiotic Therapy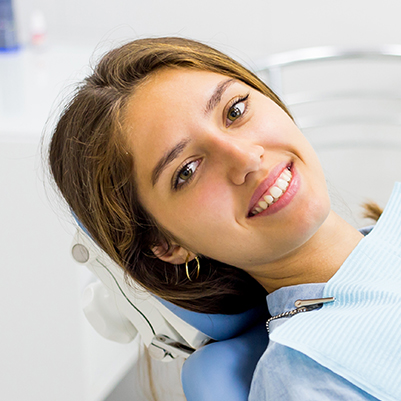 In between your teeth and gums are small spaces where plaque and food debris can easily collect. These are called periodontal pockets and they are extremely difficult to clean with both at-home oral care tools and traditional dental tools. That's where antibiotic therapy comes in. After applying the medication (ARESTIN) to the gums directly, it will dissolve and seep underneath your gums over the next few days. This eliminates most harmful bacteria that would otherwise be hidden.
Gingivectomies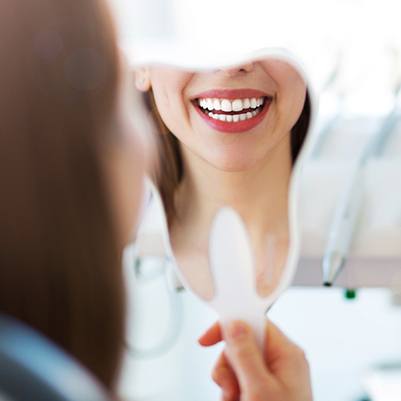 Gingivectomies may sound scary at first, but they are actually quite straightforward and minimally invasive. This minor surgical procedure allows us to remove small amounts of gum tissue so we can more easily access the roots of your teeth. Here, we can remove bacteria and plaque and prevent future damage to your existing gum tissue. We can also treat damaged teeth that may have been covered by your gums. If you feel like your teeth are too small, gingivectomies also make an effective cosmetic procedure.