Oficina Dental Que Habla Espanol – Frisco, TX
Quality Dentistry You Can Rely On
If you're looking for friendly and personalized care in your dental office, look no further than On Point Dentistry™. Dr. Caballeros and the team members always take the time to get to know each of their patients. We promise that to us, you're never just another number with a wallet, as this approach never provides quality care. There is no one-size-fits-all approach to dentistry, which is why every treatment plan we build is based around your specific needs.
Meet Your Dentist
As someone who is fully dedicated to providing the best dental care possible, Dr. Marco Caballeros is ready to offer his clinical expertise! He enjoys building personalized and trusting relationships with all members of your family. He takes pride in and is an advocate for compassionate dentistry, always working to bridge the gap between patient and doctor. You can expect this same dedication from his whole team, which has been providing the DFW community the best dental care experience possible. At On Point Dentistry™, we put mutual respect, your needs and your feelings first.
Featured Dental Treatments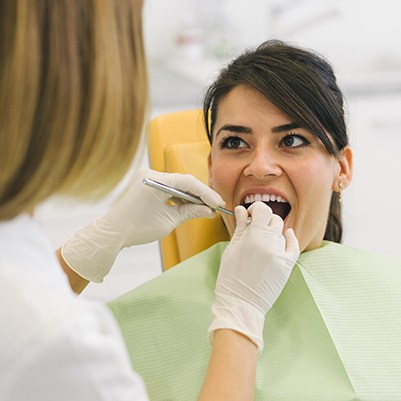 Along with his kind chairside manner, you'll find that Dr. Caballeros offers abilities, expertise and knowledge that you won't find elsewhere in the DFW area. Our patients have grown to love the many services that our office provides. Whether you're in need of a checkup and cleaning for your family members - a cosmetic treatment to help you achieve the perfect smile – tooth replacements via dental implants – sedation dentistry for nervous patients – or minor surgery to extract harmful teeth - …we can help you get started! On Point Dentistry™ is proud to deliver care that is unmatched. Thanks to our talented team, you're sure to have your comfort and oral care needs met.
Giving Back & Getting Involved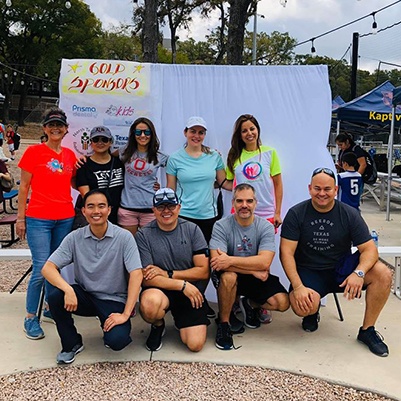 Dr. Caballeros, and the rest of the On Point team take pride in being long-term members of the community, and we enjoy inspiring smiles outside of the practice walls too! That's why we regularly support nearby public schools like R.L Turner, the Carrollton Softball League, Metrocrest Services, and other worthwhile local organizations that help this neighborhood thrive. We hope to expand our community work even more in the future!